Species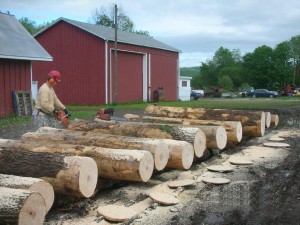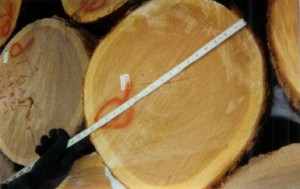 Hollow Hill Forestry LLC. handles all northern timber species native to the northeastern United States. We have listed them below in order of volumes purchased in the last year.
Hard Maple – we handle all grades of maple- from slicer and rotary quality logs to saw logs and flooring logs. We specialize in hard maple as our log yard is in an area noted for having the best quality maple in the world.
Yellow, Black and White Birch – we purchase slicer and rotary quality logs as well as white birch veneer and boltwood.
Red Oak – slicer, rotary, saw logs and flooring logs both to domestic and foreign markets are a large component of our business.
White Ash – we handle bat square logs and ash tool handle logs as well as a limited amount of small hearted ash veneer logs. Our yard is currently in a non-quarantined area for Emerald Ash borer.
Black Cherry – we supply fair volumes to mills that specialize in cherry furniture.
Soft Maple – an up and coming species. We are in the middle of its home range and furnish area mills a fair volume of saw logs. A limited amount of small hearted veneer logs are available.
Miscellaneous hardwood species – this includes but is not limited to white oak, aspen, beech, hickory and basswood.
Softwood species – we do not currently handle softwood species but have large volumes of white pine, hemlock, red pine and spruce available.